3 tags
Trailer Thursday
"Only the Young," a portrait doc on three small town teenagers. I found this doc today and I'm rooting for it to take over the world.  Or at least take over my local theater. Personal documentaries can ride an icky line between navel gazing and voyeurism, but this one looks like a very sweet look into what teenagers are really like in small towns - outside of a John Hughes...
2 tags
Trailer Thursday
I'm working on cutting a documentary project right now and I'm hoping the trailer will double as a fundraising tool for my totally awesome subject. So I'm watching more kickass trailers to get inspired and this one caught my eye today. Are you a Ben Lee fan? I went through a huge "I'm a Lover Not a Fighter" phase in high school and I bet this doc is going to...
7 tags
Watch
I think I have link-pimped this awesome short within an inch of its life, but here's the magical BBC-esque take on Flying Monkeys one more time in case I haven't made you watch it already.  I mean we're in the desert of Northern Australia - finding beetles. It's just awesome. PS - I did the final color on this short and I am very pleased with the way it turned out!  My...
Full Circle/Done Good.
In 2011 I was just getting started as a dailies operator - and coming in on my own time to use the color suite and learn from my mentor. The first task my mentor assigned me was calibrating an old CRT to use as another reference monitor.  It took me probably three hours. I thought it was the coolest thing in the world. I even wrote about it - how the level of subtlety in determining pure black...
5 tags
Half Empty by David Rakoff, Book Review
The first time I heard David Rakoff it was on This American Life and I thought if I could hear one sound every night before I go to sleep it might be that guy reading me rhyming couplets. Then I heard his story about the tortoise and the scorpion, I read Don't Get Too Comfortable, and devoured anything else with him in it. If there was any human left on the face of the planet using irony as a...
3 tags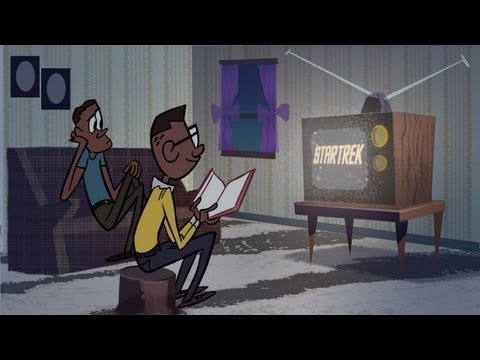 5 tags
Demo Reel 2013
2013 Demo Reel from Rory Gordon on Vimeo. I shot some awesome stuff in 2013, huh?  
3 tags
""Are you looking for chickens?" "No," said the little..."
– Antoine de Saint-Exupéry, Le Petit Prince. This is the only deviation from the traditional city hall cubicle wedding vows we had. It was pretty perfect.
3 tags
Who are you and what is that smell?
Oh, hello there influx of new eyeballs! Mel probably brought you here. I'm Rory. This is me pretending to be caught in a candid moment: About: I am a dailies colorist by night and a videographer by day.  I live and work in Los Angeles (but I also work everywhere I can travel). This blog is mostly about why I keep pursuing making videos, why I think color science is so cool, what sort of...
3 tags
Life Is Fridayful.
I had never seen Life is Beautiful and my good friend Vanessa sat me down in front of it last weekend and I finally watched the whole damn thing without checking my iPhone, texts, emails, or thinking about whatever new part of my fancy pants News Year's routine I had forgotten to do. It was awesome. If you haven't see this amazing movie by Roberto Benigni's, please do...
1 tag
Watch
I can't believe I haven't shared this yet! Two years ago I was visiting Oklahoma for the holidays and had just bought my first SLR, a  Canon Rebel T2i.  I shot this photo essay, which ultimately would shape how I shoot all my video essays: as a little pun cracking gremlin that's a part of the scenery for a day and gets an authentic, irreverent view.  Damn, I want that on my...
2012 Video Scholarship Recipient!
It is with great joy that I am announcing the 2012 Video Scholarship Recipient: Dev Love Press! Dev Love is a new publishing company dedicated to telling stories spotlighting unusual heroes, often with a physical disability. Here are a few words from Dev Love: "I publish books that are unusual love stories. To get a romance published traditionally, there are ideas about what the hero has...
6 tags
An Exercise in Body Image
Here is my new year's resolution manifesto: Suffering is not a benchmark of hard work. Misery is not an indicator of importance.  Anxiety does not bequeath great discovery.  The grass might be greener on either side, but grass is growing everywhere. You do not have to search arduously to find grass. Long hours do not guarantee long lasting results.  There is no finite amount of success in...
Printcopia Canvas Print Winner!
Thanks to Random.org, the winner is: Chloe Peeples! Congrats Chloe, and thanks everybody for entering! Hope you and Printcopia make something awesome. For now, after one more color session today, happy hiatus too everyone! Hope you're celebrating an excellent year. And back to unpacking. Sigh.
5 tags
Printcopia Canvas Print Review + Giveaway
When Allison from Printcopia emailed me a few weeks ago to ask if I'd be interested in reviewing one of their canvas prints, I said of course! I suffer from that very common shoemaker's children situation: professional photographer with very few photos on display in my own home. And I just moved - so my walls are blank. So many options! So, I agonized.  What do I get printed? Where do...
2 tags
Hold Please.
Hello there! It's been a hot minute huh? This is a self portrait, in our old apartment right before we moved and right before I literally worked days and nights back to back for four days.  This week I wrapped my first show as a dailies colorist (go on, spell it with a U if you'd like to make me feel extra fancy…) and we spent our first night in the new apartment. We have a...
3 tags
Inland Empire Derby Divas
I sure love shooting roller derby. This time I drove out to Commerce and shot the Halloween themed monster smash for the Inland Empire league, which is flat track. It was fun to shoot both bank track and flat track Ina relatively short timespan. Amazing what a different game it is just based on the kind of track involved. Anyway, where else can I get on my knees, shoot up a skirt, stay in the...
2 tags
3 tags
5 tags
5 tags
Everybody's Favorite Photographer
When I was in school at RIT I had a class which required us to visit the photography archives in the library, where I discovered the little broadcast fact that we had easy access to 16 original Ansel Adam's prints. Frankly this class was a little hippy dippy for my taste. Imagine my surprise when I was expecting our professor to pull out a piece of flamboyant high brow concept art, and...
3 tags
Shape Up Your Content
One reason I like Kathleen and Tara at Braid so much is because they approach every tool and every idea like it's got the same potential, regardless of scale or budget. I've seen them produce full-scale commercials and make movies on their iPhones and while the medium might change, they all rock. And with that spirit of content before cash value, they've rolled out an informative, thorough, yet...
2 tags
"It's not "fly-on-the-wall". That would be mindless. You need to establish..."
– Albert Mayles. Smart man.
3 tags
Tonality
Well, I really enjoyed that 25 image challenge, so I'm gonna dive right back in and do another. This month's flavor: tonality. I take a lot of super contrasty images so this time I'm going to work on finding the perfect gradient in an image.  From the whitest white to the darkest dark.  Not all necessarily in monochrome, but I'll start that way.
4 tags
Straight out of the camera: One to Grow On
Self portrait, in my no-makeup bra-straps-showing glory.  Now I am 25. I am old enough to know I've got a long way to go.  Old enough to be grateful.  But hot damn, I'm gettin' pretty good at what I do and I'm old enough to know when to say so. And I'm old enough to rent a car. Straight out of the camera.
2 tags
Straight out of the camera, 24 and 25 of 25!
The end is nigh!  We went impulse camping, because we found ourselves with the perfect storm of leftovers to create some great open fire meals. Above, James relaxing and below, three people battling a giant tub of water with eventual (but not impressive) success. My birthday is tomorrow - I'd be lying if I said 25 wasn't bringing me a bit of anxiety - and that brings to a close...
4 tags
Straight out of the camera, 17 to 23 of 25
Let me tell you, giving the public free pie is a guaranteed way to pack the house. Evan Kleiman, cue total fangirl moment.  She hosts KCRW's Good Food, which unfortunately usually comes on right before I go grocery shopping, which gives me lots of ideas and overshop.  I'm kind of a public radio junkie and I love her show. So funny story, I spent about a week tinering...
2 tags
"The fact is that relatively few photographers ever master their medium. Instead..."
– Edward Weston, from his 1927 journal.  Thx to Chris for posting this recently. 
3 tags
Straight out of the camera, 12 to 16 of 25
This weekend I competed in the 4th Annual Good Food Pie Contest (pictures coming, of course) and before the competition James and I got a chance to investigate the new Michael Heizer sculpture Levitated Mass.  It is certainly massive.  It was a fun way to chill out, stare at a 456 pound boulder and wonder how many earthquakes it takes to get to the center of a conceptual sculpture.
1 tag
Straight out of the camera, 10 and 11 of 25
6am, post-night shift.  More nighttime experiments. Shot at 6400 ISO and 5000 ISO respectively, oh my! We have a very steep driveway and as I putter my subcompact car up it after a late night shift, I can just see daylight cresting over the top.  So I went back outside and laid on my belly in the middle of the driveway at six in the morning. It was Thursday so, why not?
4 tags
Straight out of the camera, 9 of 25
Here's my first straight image that thoroughly displeases me.  But I love a story, so here it goes anyway: We were on the way home from the store last night and the sky was incredible.  This picture is not what it looked like.  We don't get as many amazing sunsets in LA as I did growing up in Oklahoma.  I think the crazy Oklahoma humidity makes light reflect from the clouds in a...
2 tags
Straight out of the camera, 4-8 of 25
Sam's Bagels, in Larchmont, California.  In my humble opinion, the best bagels you can get outside of NYC. Really: that good. I took these photos because Sam's Bagels is the great equalizer of all peoples.  Trendy young women shopping at the farmer's market, old men with a years old Sunday morning bagel habit.  Forget this low carb nonsense. This to me is what summer is all...
8 tags
Pretty Things Peepshow
Pretty Things Peep Show: I'm at Work! from Rory Gordon on Vimeo. Featured in my currently shooting documentary is the Pretty Things Peepshow, a burlesque meets sideshow act that's a total trip back to the days of Americana vaudeville. I love a good variety show, and add fire, boobs, drills, and swords to that, plus a kick ass business lady that's running the show with the...
2 tags
Straight out of the camera, 2 and 3 of 25
We went to Burbank the other day for some forgotten reason and we passed by this great neon orange alcove with great big off-white tiles on the floor.  I am a huge fan of underlighting so I once again forced James to stand in and overexposed his face slightly so his skin would be almost glowing. This color makes me so happy.  Also the color of my bathroom, which I painted Flintstones orange on...
4 tags
25 Straight Out of the Camera
This summer I shot and shot and shot and shot and shot. And I was going really strong on the editing there, until I just got saturated.  I was tapped. I'm getting to be the age when a lot of my friends have a really great starter life going on.  Like a job with benefits. Or mortgages.  Meanwhile I leave for work after most of them have gone to bed and I pay out the ear for big city rent....
3 tags
2 tags
2 tags
Trading Post for Creative Professionals →
PS - If you're looking for a place to barter goods and services evenly with other creative professionals, I hear this place is a good starting point.
Oh Yeah, The Video Scholarship!
I've had my first few entries so far for the video scholarship, and it is so inspiring to read how many different ways people are starting businesses. In case you forgot, I'm giving away a video essay a year for free to a new small business that otherwise couldn't afford video content.  My goal is to promote new businesses, but mainly to encourage other back-scratching in the...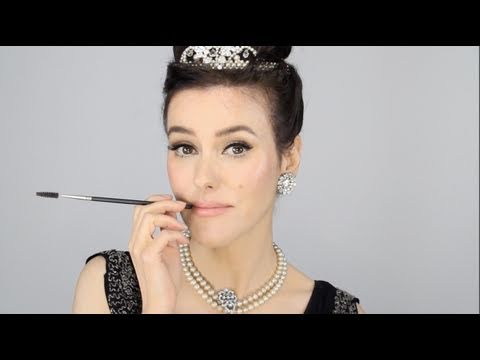 1 tag
Watch
I'm working on a personal documentary right now about using the internet to make a creative living.  The above clip features some highlights I shot with Meg Keene, who runs A Practical Wedding. I love working on docs because they always surprise me.  I had a structure I was pretty certain would hold me up through the whole movie, and halfway through my first interview I knew I was going to...
Another Rambly Story
This is a post without pictures.  I feel a little naked. I think a few times a year one there's some photographer who posts a cathartic response to some poor sap's Craigslist post.  A sap defaming all photographers for charging an insane amount of money.  The most recent of these famed Craiglist rants has gotten a big response. Usually the response goes something like this:  ...
1 tag
22 Cookies on Melrose
This started out as a true story.  Then it got weird. Sometimes it feels good to make something for no reason.
"The container for your life can be simple, but that doesn't mean your life..."
– Eames: The Architect and the Painter Great doc from PBS about Charles and Ray Eames.  
1 tag
The Agony and the Ecstasy of the Second Wind
There's a weird phenomenon, when you fast from eating. When you fast, whether it be for religious reasons, or oh-god-let-this-colonoscopy-get-here-already-eque health reasons, at the end of that 24 hours, you think "I'm going to eat ALL THE FOOD," you sit down at the dinner table, and your belly fills up after a forkful of lettuce.  You just can't eat any more; you...